We Can Help Improve Your Home!
Basement Waterproofing & Foundation Repair in Buffalo
Crawl Space Repair in Buffalo, Niagara Falls, Lockport, NY
Frank's Basement Systems Offers You:
Savings of Up to 50% Over Other Methods
Damp Crawl Space Sealing and Solutions
Finished and Unfinished Basement Waterproofing
A Transferable Lifetime Warranty for Basement Waterproofing Systems
FREE Estimates and Fast Installation for Homeowners
Frank's Basement Systems is a basement waterproofing, crawl space repair, and foundation repair contractor and specialist serving the Greater Buffalo area and all of Western NY.
We have over 25 years of experience in taking care of our customers' foundation, basement and crawl space needs.
Frank's Basement Systems has consulted with hundreds of homeowners, designing and installing effective solutions for every one, drying their wet basement, dirt crawl space or foundation problem.
If you have a question about your basement, foundation or crawl space we can help. We offer free inspections and estimates whether you have a structural crack issue, need crawl space insulation, push piers or if you're not sure what the problem is exactly, Frank's Basement Systems can help. Just contact us today to get started on a FREE inspection and cost estimate.
Frank's Basement Systems trains their employees at the corporate headquarters in Connecticut and many employees have earned the esteemed title "CERTIFIED Waterproofing Professional."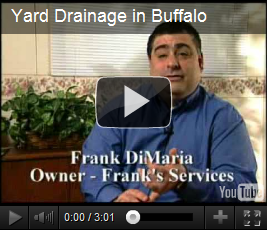 Basement, Crawl Space, and Foundation Services:
Services Provided by Frank's Basement Systems in Western NY (WNY)
Frank's Basement Systems is committed to 100% Customer Satisfaction. We look forward to helping you solve your basement environment, crawl space, and foundation problems.
Don't get taken advantage of by another company. Learn the Top 10 Things to Know When Hiring a Contractor.
Frank's Basement Systems is a locally owned and operated company specializing in Basement Waterproofing, Crawl Space Repair, and Foundation Repair.
We service the Greater Buffalo area including:

Buffalo, Niagara Falls, Lockport and parts of Hamburg, Tonawanda, Orchard Park, Lancaster, Grand Island, East Aurora, Depew, Cheektowaga, West Seneca, Dunkirk, Frank's Basement Systems also works in East Amherst, Alden, Lewiston, Angola, Getzville, Akron, Elma and surrounding areas!
Contact us today for a free foundation repair, crawlspace repair consultation, sump pump installation, and/or basement waterproofing estimate in NY!




Looking for a price? Get a no cost, no obligation free estimate.