We Can Help Improve Your Home!
Foundation Repair & Basement Waterproofing in Greater Buffalo, & All of Western NY
Why Choose Us:
Savings of Up to 50% Over Other Methods
25 Years Serving Northwest New York
Thousands of Satisfied Customers
We Provide a Transferable Lifetime Warranty for Basement Waterproofing Systems
Employees regularly trained and tested on Safety, Knowledge, & Customer Service
FREE Estimates and Fast Installation for Homeowners
Frank's Basement Systems is a basement waterproofing, crawl space repair, and foundation repair contractor serving the Greater Buffalo area and all of Western NY.
With years of experience and hundreds of happy customers we know what it takes to solve your problem quickly and effectively. We offer you permanent solutions for your foundation repair and waterproofing needs.
Whether you have a structural crack issue, need crawl space insulation, push piers or if you're not sure what the problem is exactly, Frank's Basement Systems can help. Just contact us today to get started on a FREE inspection and cost estimate.
Residential and Commercial Foundation Repair in Western NY
Foundation Issues can be very worrisome, but Frank's Basement Systems can solve your foundation issue with simple, permanent solutions.
We can fix a number of problems including:
Bowing Foundation Walls
Wall Cracks
Sagging Floors
Street Creep
Sinking Floors Over Crawl Spaces
Buckling Walls
Settlement
Although Foundation Problems should be taken seriously people often assume the foundation needs to be replaced when foundation repair is often the faster, less expensive (and effective) solution.
No matter what your foundation problem may be, at Frank's we have the specialized equipment, products, and experience to provide permanent foundation repairs. Some of our services include foundation wall stabilization and straightening, street creep repair, foundation settlement repair, and crawl space repair.
Give us a call so one of our foundation specialists can come inspect your home or business and explain the options you have to repair your foundation. 1-800-900-0768
Where Do We Work?
We are proud to work in Buffalo, Niagara Falls, Lockport, Lancaster, Hamburg, Tonawana, Depew, Grand Island, East Aurora, Orchard Park, and surrounding cities and towns!
Basement Waterproofing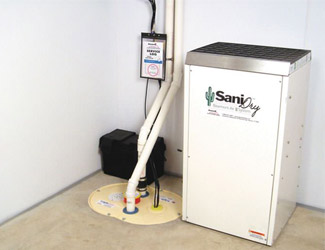 First, Basement Waterproofing is not a one size fits all. Some homes need a small fix to correct the problem while other may require more extensive work.
To make sure that you receive the right work for you home we send a specialist to visit you and inspect your home explaining the situation you face and the work to fix it.
After you and the specialist come to the right decision we will install the correct system in your house which may include sealing the basement walls and adding an interior subfloor drains and a superior sump pump (with backup pumps).
We provide superior products and quality work to ensure that your solution is permanent and that your basement stays dry all year long. We are confident in our work and offer Lifetime Warranties for our Basement Waterproofing Systems.
Crawl Space Repair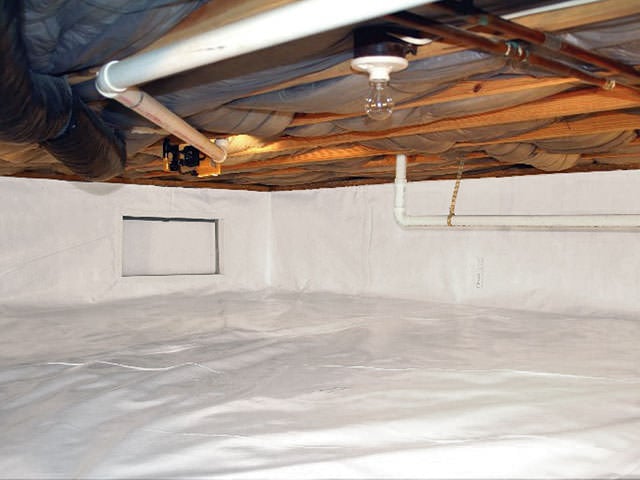 Your Crawl Space often go overlooked and can become major problem area for your home. Our team will repair the crawlspace, level the floor, and completely encapsulate your crawl space preventing water and moisture from entering the area.
We use high quality, patented materials and products to encapsulate your crawl space including Vapor Barrier and Silverglo Wall Insulation.
To further prevent mold, rot and their accompanying odors and problems from developing we add a high capacity, energy-efficient dehumidifier.
We can also add the proper insulation to your crawlspace to help keep your floors warm in the winter and prevent the air you are paying to heat from escaping outside the home.
Let's Get Started on Your Home Project Today!
We proudly serve homeowners and businesses in Greater Buffalo including Buffalo, Niagara Falls, Lockport, Lancaster, Hamburg, Tonawanda, Depew, Grand Island, East Aurora, Orchard Park, and surrounding cities and towns!




Looking for a price? Get a no cost, no obligation free estimate.